Sephora recently came out with the NARS Andy Warhol lipgloss set that contains 5 mini tubes of lipglosses. This is adding on to the NARS Andy Warhol collection, which is available on NARS website. The 5 glosses that I purchased from Sephora are 0.11 oz in size compared to the full 0.28oz. The colors from this collection is fairly muted and classic. See below for swatches and reviews!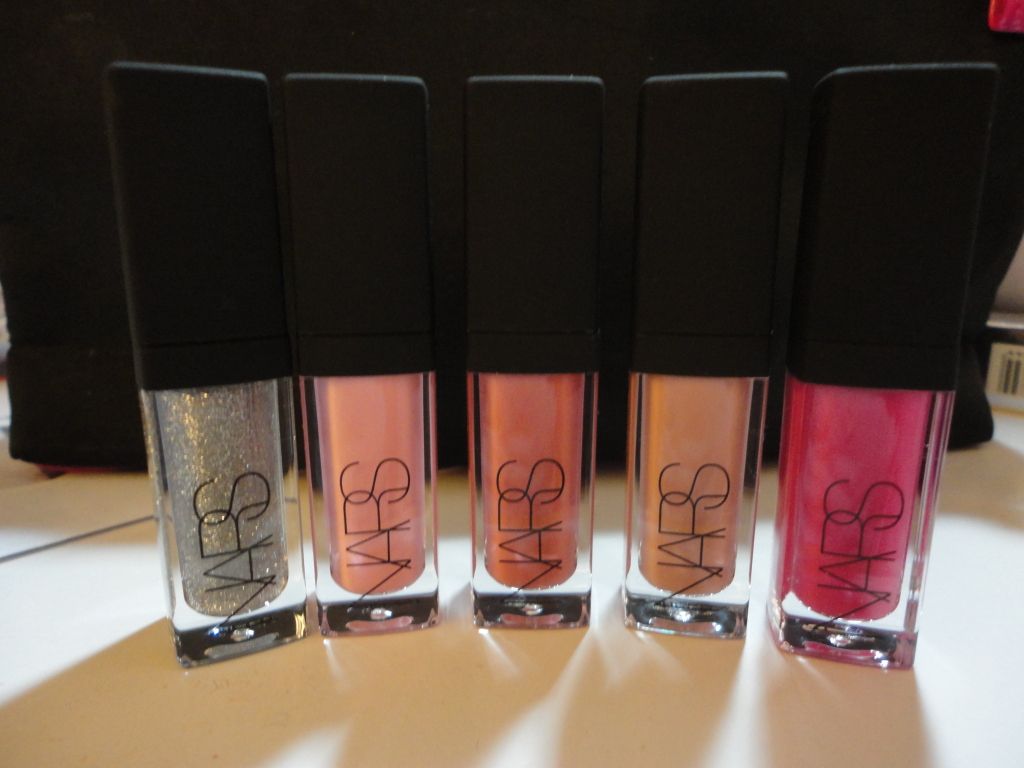 The Kiss lipgloss set comes in a soup can, one of the objects Andy Warhol is known for creating. Inside, there is a small pamphlet on the paintings and quotes of Warhol. Underneath the pamphlet are 5 mini glosses standing on a rubbery foam holder.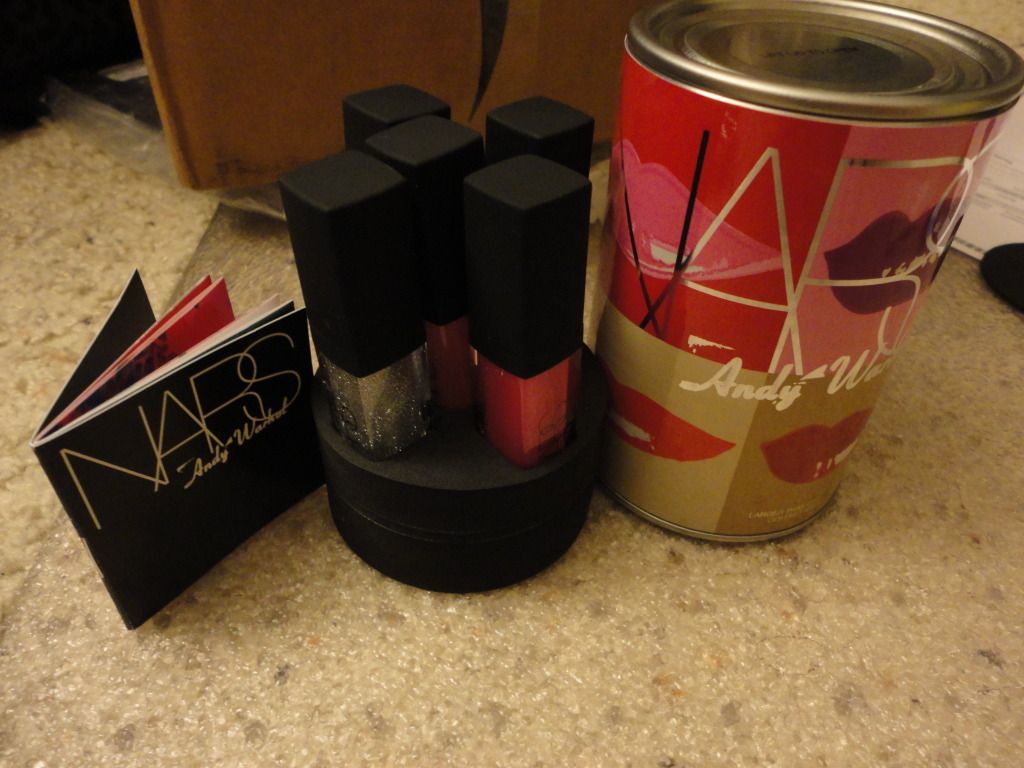 The lipgloss themselves reminds me of the full size NARS lipglosses with a clear body that shows the color of the shade and a top black, rubbery twist off cap. The brush on these mini glosses are slightly different. Each of these have a very tapered brush on the end. In fact, it is so thin that you can't really apply lipgloss well with it. I had a very hard time getting enough products from the wand, let alone applying it evenly across my lips!