It might be that Autumn is right around the corner, but I have a very strong gravitational pull towards lavender greige shades lately. That color craving happens to include nail polish so I found Ciate's Iced Frappe to wear. Iced Frappe is a very neutral tone shade that has hints of lavender and grey and beige all mixed into one. It is a great color to not be boring but also office appropriate.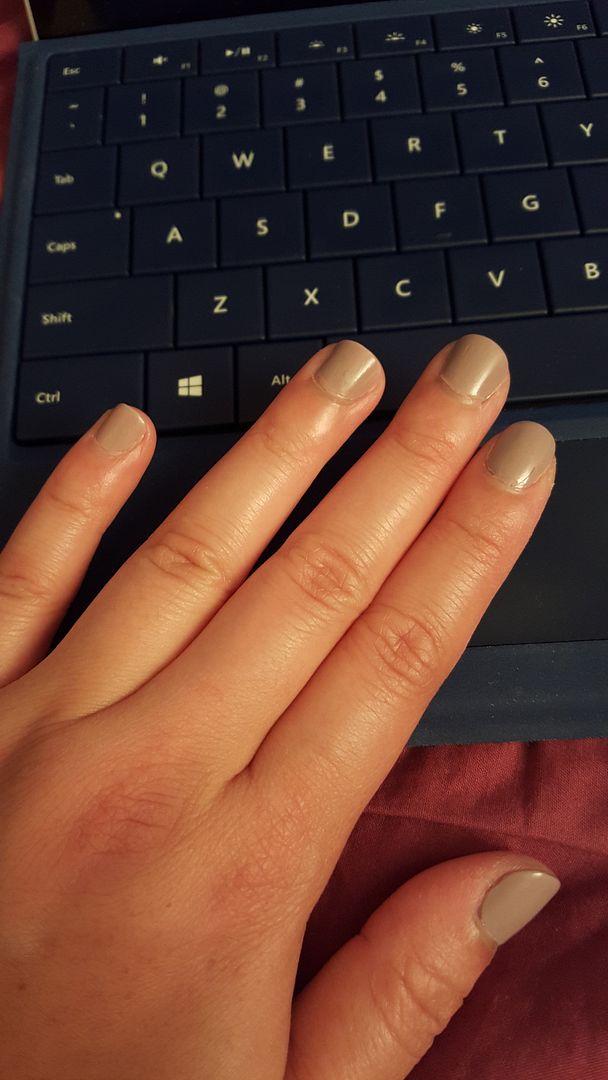 Ciate Iced Frappe (2 coats), Sally Hansen top coat (1 coat)
Sephora, $8
Texture/application: Since I got the mini sized version, the application was actually kind of tough. With such a small handle, it didn't give me much control. The polish itself was very smooth and applied quite opaque.
Lasting power: This lasted 4 days without chipping on me. I washed dishes, cooked, and did the usual lab stuff at work.
Finish: It wasn't sparkly, but also wasn't matte.
Overall: I really like this shade. Though it feels Autumn appropriate, I would wear this all throughout the year. The polish consistency is great and I think a full size handle might solve the application hiccup. The lasting power was great as well.