This is my second product from Maybelline that I purchased from Walgreens. It has been a while since I found anything at my local drugstore that seemed interesting enough to purchase. The product that I am reviewing today is again from the Baby Lips collection. It is the Balm Glow in My Pink. If you would like to see my previous review of the Baby Lips Balm Ball,
click here
.
Balm Glow comes in only one color, My Pink. The reason for this is because there is a special color changing material in the balm that reacts with your body's chemistry. Many people may have already tried things similar to this from Sephora and Dior etc. This one does come at a much lower price point and does change colors.
My Pink applies clear and switches to a bright pink shade on my skin. I don't see it very much on my pigmented lips, but it definitely shows up better than the Balm Balls. Below you can see the darker swipe on top and a lighter shade on bottom. There is about a 3 minute difference between these swipes. I notice that the color changing is completed after about 3 minutes.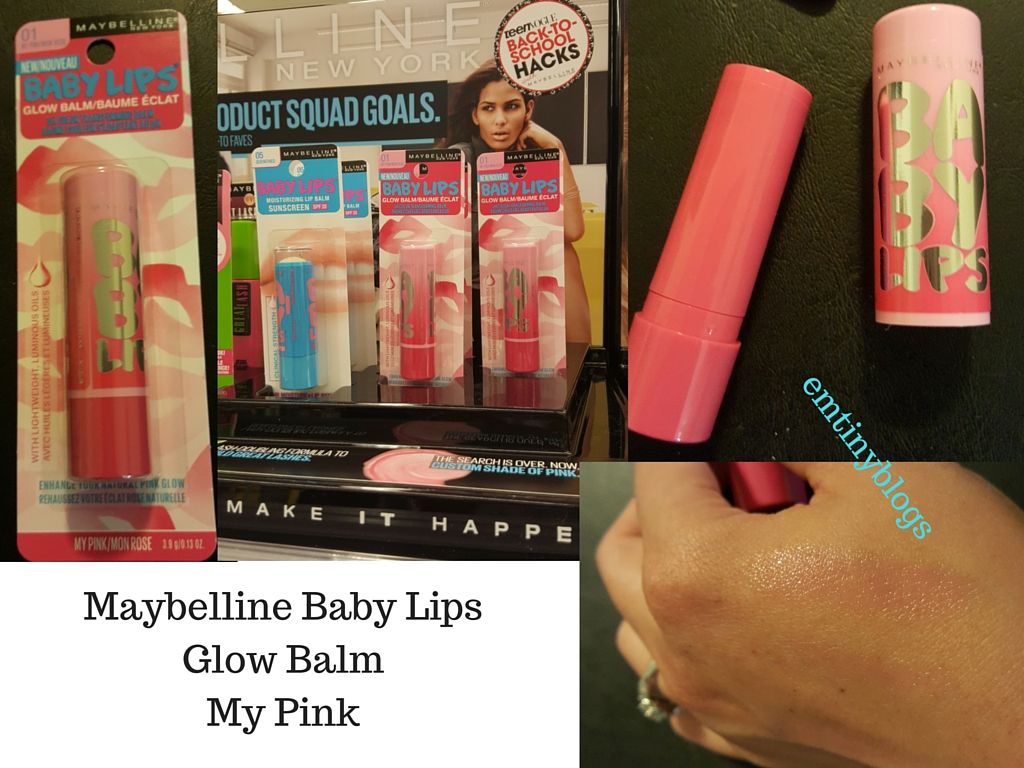 Maybelline Baby Lips Glow Balm in My Pink, $4.99, Walgreens
Application/Texture:
The application is exactly like the other Baby Lips in tube form. There isn't much tugging, but it also does not deposit a lot of product. It feels cushion-y when you rub your lips together after application.
Scent:
Smells a bit sweet, sort of like vanilla.
Staying power:
This lasted 2-3 hours on my lips.
Pigmentation:
On my pigmented lips, you can see slight enhancement of red. However, nothing to the effect of a lipstick is shown. It does have a bright pink color to it if you were to wipe your lips on a tissue.
Overall:
I really like the color changing aspect of this. I have tried Sephora and Dior's version in the past and they were fun to use. The Maybelline version is nearly the same except at a much lower price point. If you like Baby lips and have always wanted to try the color changing lip balms, this would be a great product for you! Also, for $5 it is a great product to just keep in your purse for a pick me up.