Strolling through Rite Aid today, I found a limited edition display of Revlon's Holiday 2012 collection: Just Add Sparkle. It looks so sparkly and pretty, I just had to pick up something. I pondered for a few minutes and finally decided on the two nail polishes: Brilliant Bordeaux and Midnight Sparkle. See below for swatches!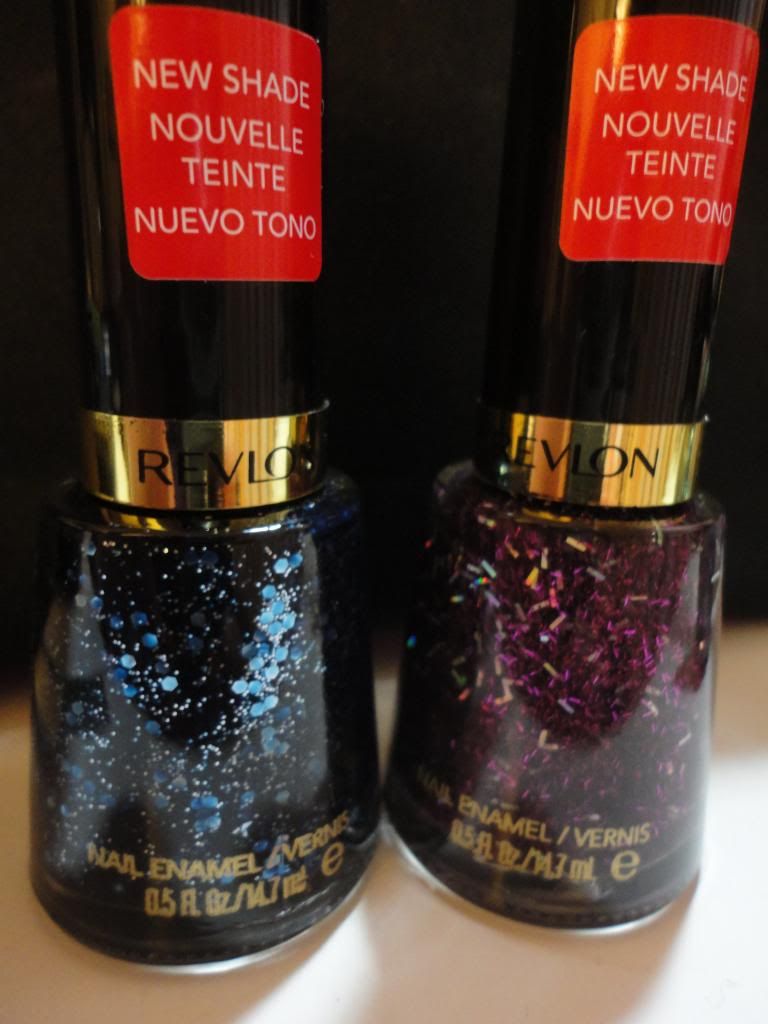 Revlon's Midnight Sparkle and Brilliant Bordeaux, 0.5 fl oz, $4.99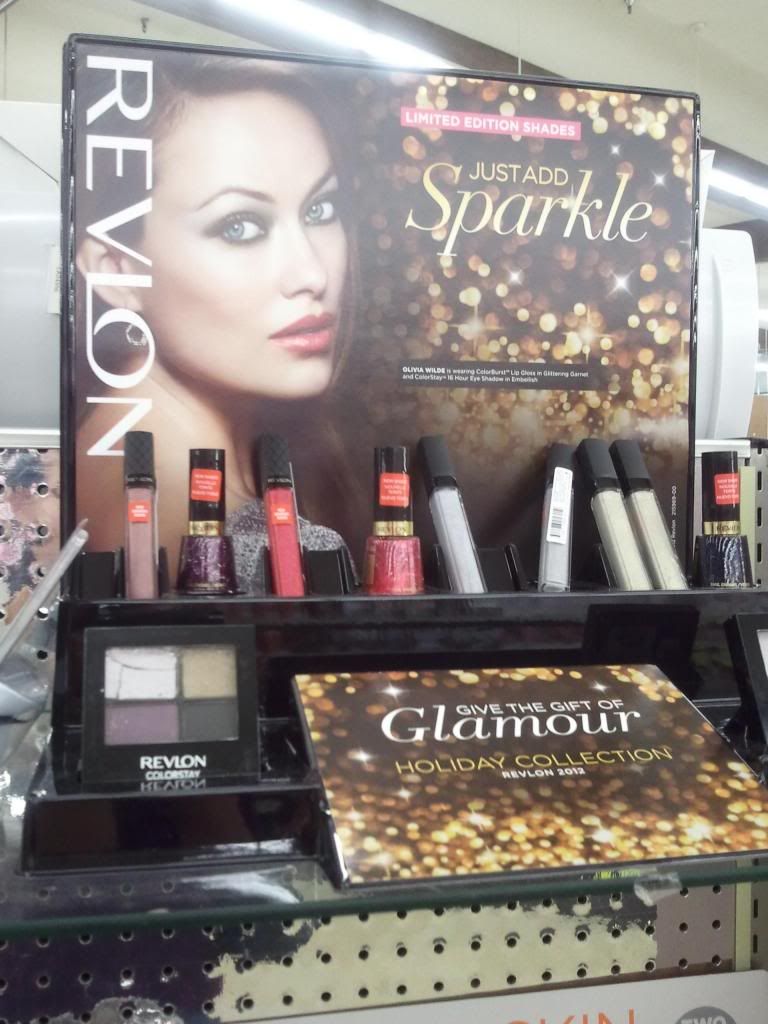 There are a lot of sparkly products in this display such as lipglosses and eyeshadow quads.