Finally spotted these new Revlon blushes and highlighters at my local CVS! I was so happy to see this and so happy to not see that they are limited edition. Revlon has had powder blushes before, but I believe in only two shades. I am glad to see this range being expanded and am really excited to try out the quality. They also decided to include two powder highlighters. These highlighter blushes remind me of MAC's msf natural. They give some color but also a brightening effect. See below for swatches and review of the three items I picked up.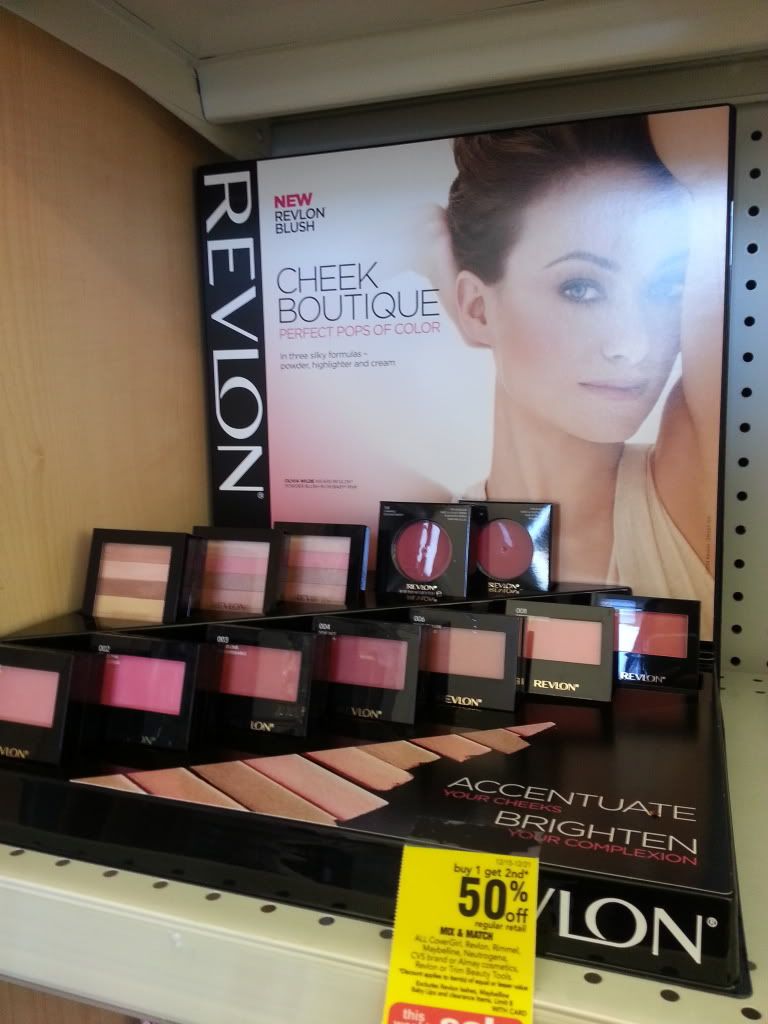 Revlon Cheek Boutique display (what a cute name!)
There are 6 different powder blushes, 1 cream blush, and two highlighters.
powder blushes $9.99, highlighter 11.99
The two powder blushes that caught my eye are Racy Rose and Wine Not. Racy Rose seems to be a brightening baby pink with a slight sheen. Wine Not is a deep burgundy red that seems more matte. 
I also picked up one of the highlighters in Rose Glow. It has two different shades of pink and a few shades of beige pink shimmer.