I have wanted to try a "gelee" blush for a while now and I am glad Josie Maran came out with a product. If there is a brand that I trust to have healthy but effective products I would say it is Josie Maran's. I love her argan oil infused products! Gelee is a mixture of gel, powder, and cream products so it would give a light, natural, and nice feeling on your cheeks. I purchased the shade Pink Escape. See below for review and swatches!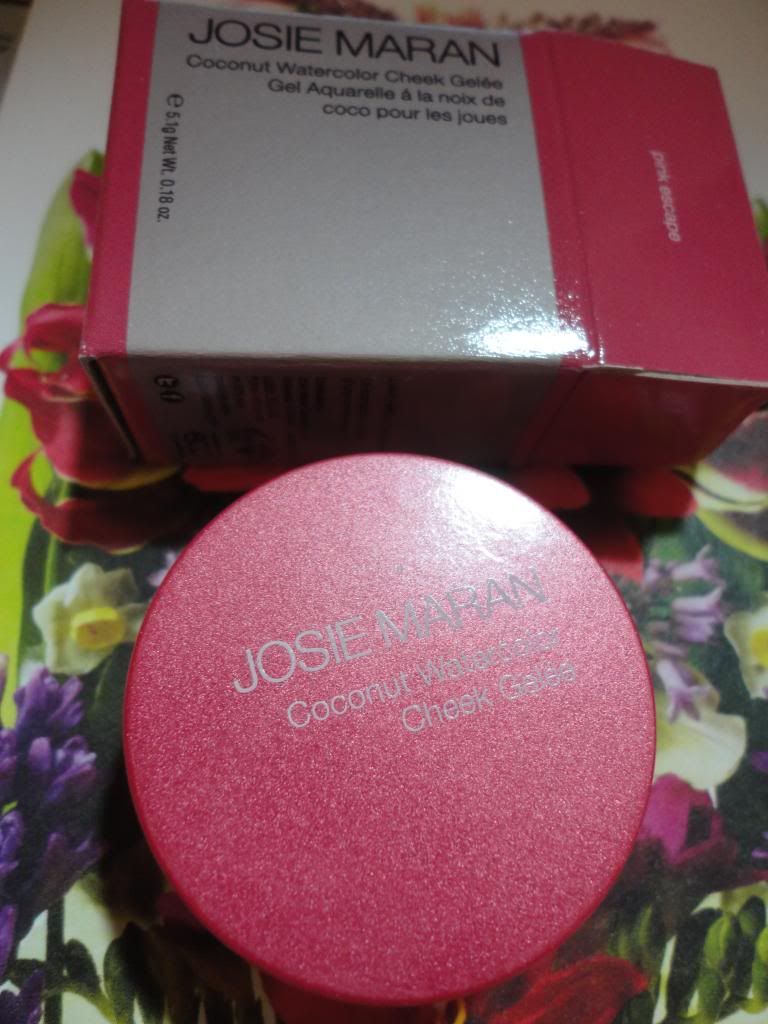 Josie Maran Cheek Gelee in Pink Escape, $22
Pink Escape
Don't let the bright red color scare you. It does not look like that swatched out.