Happy Friday everyone! Today I have a more laid back, sporty look. I threw on this blazer because it was a little chilly out. Who knew Fall has come so early this year? Though I must admit the summer didn't feel as hot as it did last year...reverse global warming?? Anywayyy, on to the outfit :)
Without blazer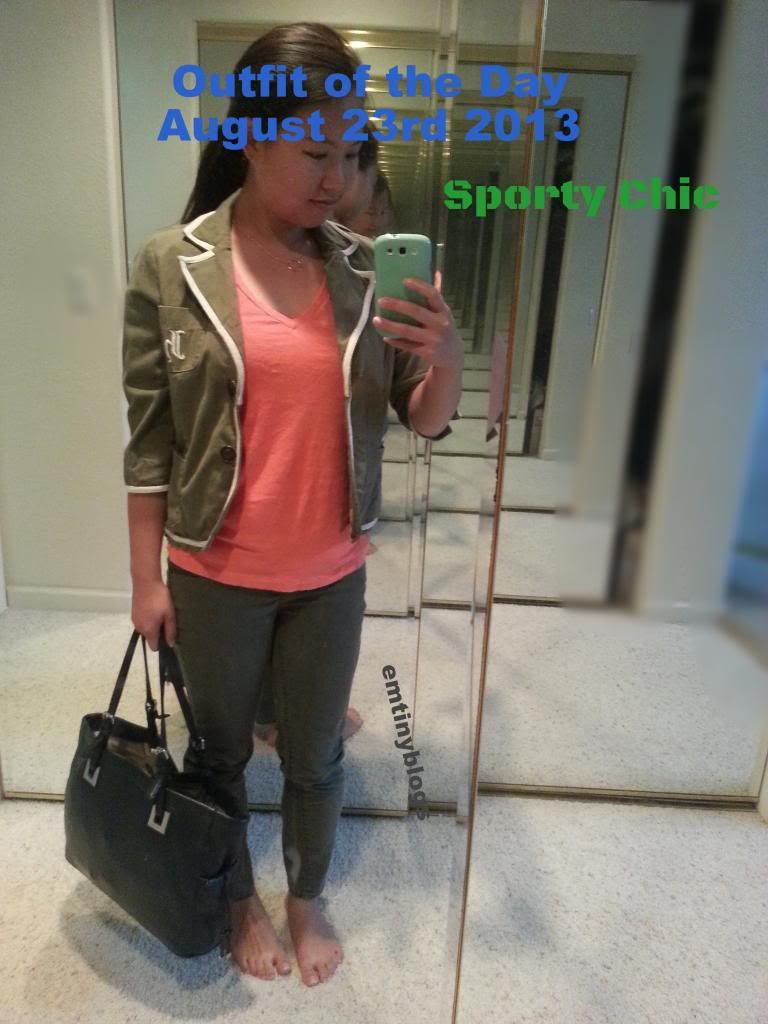 With blazer
My flats!
Top: J.Crew orange vneck vintage cotton
Bottom: Target Mossimo green crop skinnies
Shoes: Target Madlove black lace flats
Bag: Calvin Klein blue leather tote
Blazer: Heritage 1981 green with white trim
Hope your Fridays are a blast!
EM
All products shown here were purchased with my own money and were given my fair and honest opinion.