I have always loved Lancome's cosmetics and skincare. When I found that they are doing a Jason Wu collaboration and a pre-fall release, I was all over it. What I also found out was that if you purchase $50 worth of products, they also throw in a
free Jason Wu designed clutch
. What a great deal! I purchased a Blush Subtil Duo in Pressed Rose and a Mini Precision Cheek Brush. See below for swatches and review.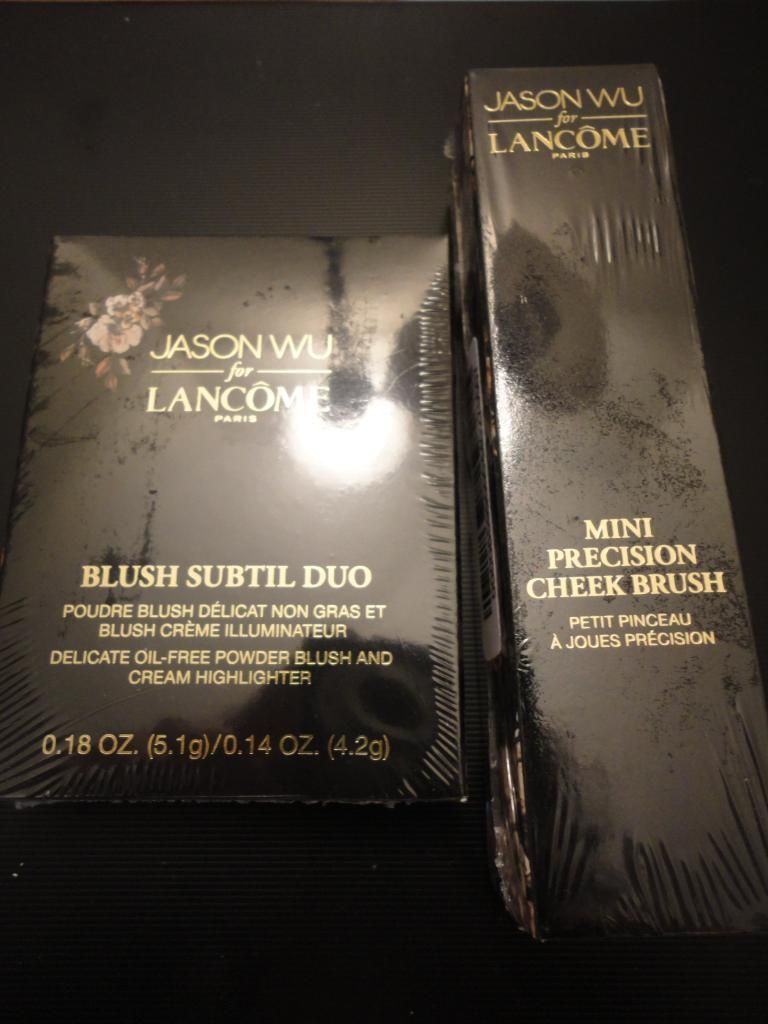 Jason Wu for Lancome
The packaging came in a way I don't normally see them packaged: in plastic wrap. In addition, the box is not a silvery color, rather a sleek black with floral designs.
Turns out that the black boxes are just sleeves and underneath are the usual silver boxes. I placed them side by side. 
$30 (blush duo), $20 (brush), Macy's/Nordstrom
Another layer in, we see the products. The blush duo has a beautiful black shiny surface with a rose on the top left. The brush does not have anything that indicates Jason Wu's collaboration, but does have the Lancome brand and rose.