I can't say I have been hunting for the Revlon Ultra HD Lip Lacquers ever since I saw them popping up from people's blogs. They first came out in Bed Bath and Beyond beauty departments and I've been poking my head into the CVS, Walgreens, and Target Revlon display since. Surprisingly, I haven't been obsessing to get my hands on these...perhaps it was because it was not limited edition? or maybe it was that I was spending too much money on the Ulta Friends and Family sale....gahhh. Either way, I was pleasantly surprised when I did come across a display at Target for the new Revlon Ultra HD Lip Lacquers. They look very pretty in person- check it out!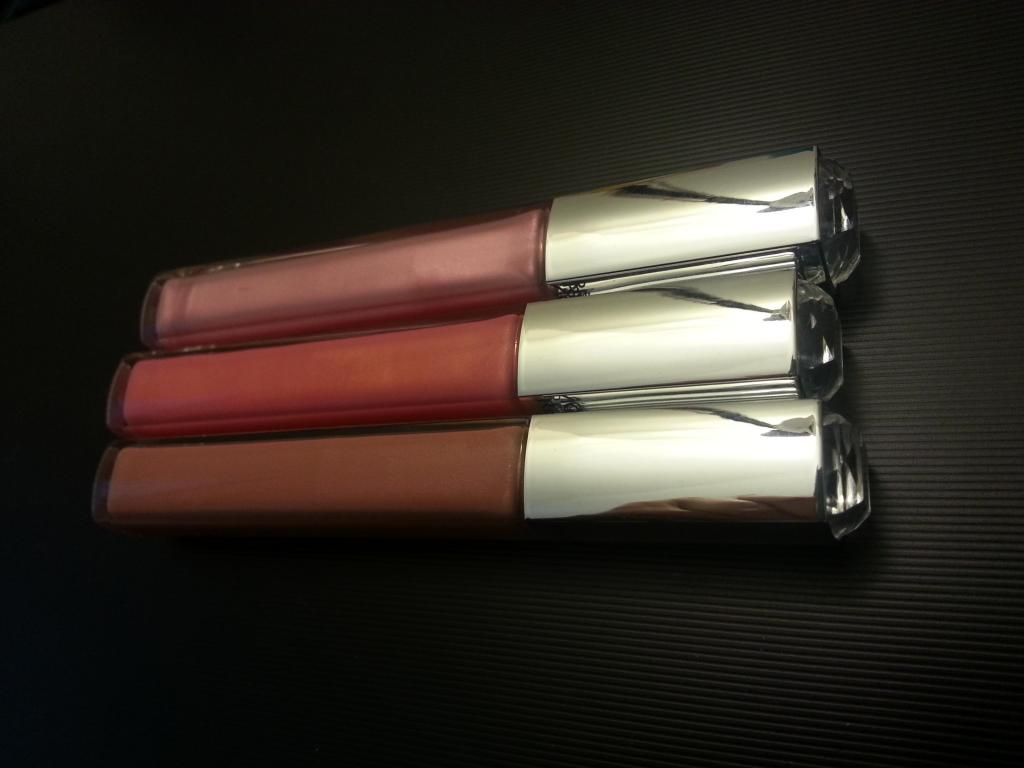 Revlon Ultra HD Lip Lacquers, $8.99 Target
The lip lacquers come in a sleek tube, similar to the colorburst lipglosses. They have a silver cap rather than a black one and have a very cool looking square crystal at the top. This adds just the right about of oomph without looking too overstated. 
Swatches is with one swipe of lip product. I even had to scrape some onto the tube edge because the wand carried so much product at a time.
Unlike the other lipglosses that Revlon has, the applicators on these lip lacquers are brushes. I actually prefer the doe foot applicators over this, but I guess the brush can pick up more products in this case. 
Pink Diamond is a metallic frosted pink
Petalite is a melon pink with a hint of fine shimmer
Smoky Topaz is a almost-nude mauve with the slightest sheen