During the VIB holiday sale at Sephora, I picked up the YSL Touche Eclat in Or Rose. Or Rose is only available to VIB Rouge shoppers (maybe VIB too?) at Sephora. I picked up one because I love Rose Gold and this was just right up my alley. I actually never tried the regular Touche Eclats despite their popularity because I don't really find myself reaching for highlighters. I have highlighters, but with my oily skin I prefer to keep things more matte on the surface. I couldn't resist with the rose gold though, gahhh.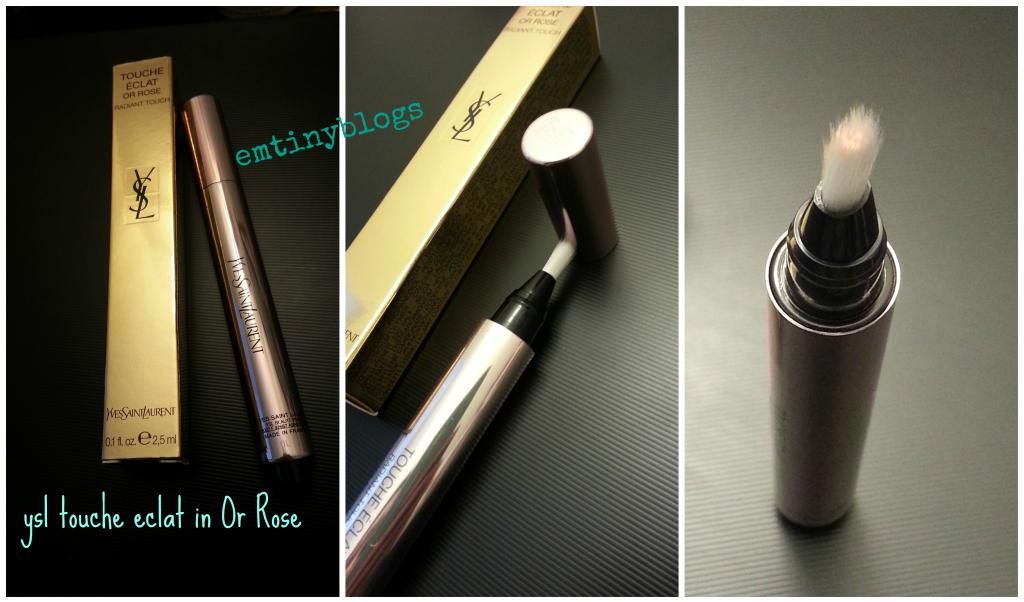 $41 at Sephora
Or Rose comes in a rose gold metallic container. The inside is otherwise the same as the regular Touche Eclats. I love the look of this pen!
It has a pen cap on one end and a push button on the other end. When pushed, product comes out of the fibrous brush and you can either spot or blend into your skin.