I've tried this product a few weeks back, but had been having troubles making the collages to show you the product. Finally getting past the technical difficulties and here we are! I am here to show you the Milani Moisture Lock Lip Treatment in Raspberry oil infused. They come in a few different 'shades' and flavors and are more oily in texture than most gloss or balm. However, they do moisturize and do not feel like you ate a big basket of fries. Keep reading for some swatches and my take on them.
Milani Moisture Lock lip treatment in Raspberry, CVS, $8
Not much color show up on my pigmented lips, but they were very moisturized.
There is a slight hint of fruity scent to this. Though it is more oily than usual, it doesn't feel like you smeared oil all over your lips. It is a good balance of the more protective feeling and glossiness.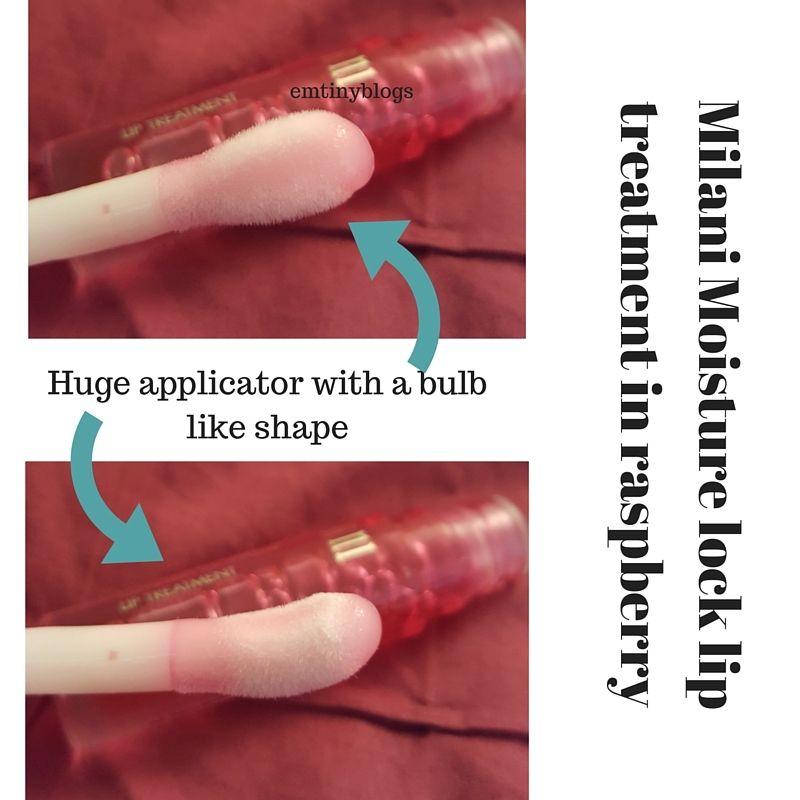 A closer look at the applicator. It is quite humongous, but you don't get over application with it. It worked quite nicely on me and allowed the perfect amount of product per application.
Application/Texture: Application was very smooth. The applicator, though large, held enough if not slightly less than enough product per usage. The applicator is very soft and the 'oily' texture allowed for good spread of product. It felt substantially moisturizing, but not overwhelmingly greasy.
Scent: fruity! but didn't linger for too long.
Staying power: The glossiness lasted for 2-3 hours, but the moisture lasted 5+ hours.
Overall: For $8, you get quite some products for moisture! I love that it isn't too greasy, but still allows for a stronger protectant for your lips. I just wished it actually gave your lips some tint since it looks pretty in the tube.