I know this Maybelline mascara came out a while back, but I have paused on mascara use for a while now so haven't gotten enough uses out of it to do a good review. Today, I wanted to write about the Maybelline Falsies Pushup Drama Mascara. I got it in black and waterproof. Since the summer is coming around again, I need a strong mascara that doesn't bleed or run in hotter weathers. I recently found this in my drawer and decided to give it a try. See below for my take.
The Falsies Pushup Drama (FPD) mascara has a tube that looks sort of telescopic. At first sight it looks dual ended- but it is your traditional one end mascara. The brush is very sparse and is a silicone like material rather than brushes. It deposits mascara quite heavily and easily coated mine. There were even times that I saw slight clumping of lashes due to this wet-ish application. Over time, however, it got better. This mascara lengthened, volumized, and held the curls of my lashes without any smudges for 12 hours.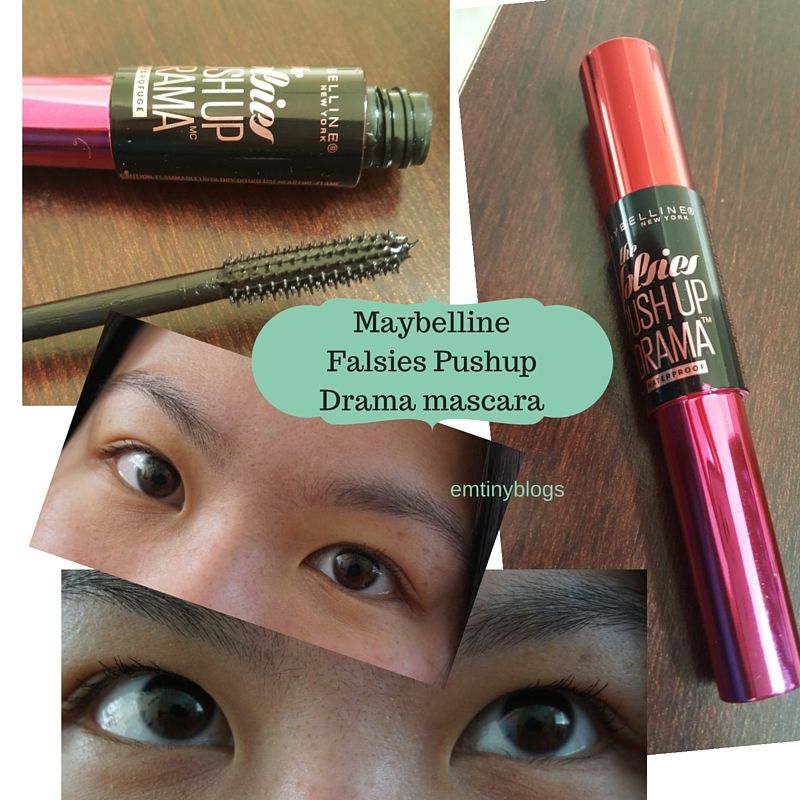 Maybelline Falsies Pushup Drama Mascara, $8 CVS
Application/Texture:
It was very easy to apply. No tugging or anything from the mascara. Once dried, it also didn't 'glue my lashes' together. I have had problems with mascara causing top and bottom lashes to stick together.
Scent:
None
Staying power:
12 hours without smudging. Haven't tried putting them in water.
Overall:
I love how this holds curls, volumizes, and lengthens my thin, straight lashes. I did notice that the cap was a little loose on my mascara, but I could have gotten a defective one. I got it for $8 so this was a nice waterproof mascara that did everything I needed!